Explore your career. Stay human.
Whatever we do, we do it right.
And we are doing a lot to make sure our colleagues at Brasseler feel comfortable and looked after. From apprentices to Managing Directors. Day by day.
Of course, it is in the company's interest to have highly motivated people working for us. Well-trained employees and their commitment ensure that Brasseler is successful, both now and in the future.
This is part of a long tradition. Something that few companies today really offer: Values we believe in. This includes the responsibility we have towards our employees.
People who land at Brasseler tend to stay with Brasseler: Become part of our success story.
Typical Brasseler
Benefits for our employees
Führungs­kräfte­entwicklung
Betriebliches Vorschlags­wesen
Ergonomische Arbeits­plätze
Up close and personal:
Experiences at Brasseler
At Brasseler, our people are just as diverse as the professional opportunities and challenges we offer them. Here are a few of our employees to tell you about their own personal experiences. Maybe you can have some experiences of your own with our company soon.
OWL
A place to explore possibilities
If you think of green meadows, Teutoburg forest, small, historic towns, and local recreation when you think of Ostwestfalen-Lippe, you're right. The region has all of this, and more: OWL is also one of Germany's strongest economic regions, with over a million employees and a gross domestic product of over 60 billion euros per year. It is this mix that makes Ostwestfalen-Lippe so unique.
Traditional, successful mid-sized companies, research, and high-tech enterprises, colleges and universities. Anyone interested in working or studying here will have a wide array of institutions to choose from. If you crave the excitement of the city, Bielefeld is close by. If you prefer a peaceful, natural setting with your family, Lippe has just what you need. Once you experience the Ostwestfalen-Lippe region, you won't want to leave.
Getting to know your future colleagues as a student makes it much easier and more pleasant to start a new job.
I am deeply rooted in this area where I was born and bred, and I enjoy doing a lot of sports, so I was looking for a company that is dedicated to the local region and actively supports sports. I heard from friends and family that Brasseler is a family orientated, pro-employee enterprise. After an internship at Brasseler, my mind was made up: I wanted to work for Brasseler. At Brasseler, I was taken seriously as a woman in a technical, traditionally male environment where everyone is wearing blue coveralls. My colleagues kept encouraging me, for example to help with the machine conversions. Helpfulness and support among colleagues are more than empty words at Brasseler.
I already got the know the company during my university studies because I wrote both my bachelor's and my master's thesis in cooperation with Brasseler. Although independent work is very much encouraged and appreciated at Brasseler, experienced specialists were always nearby and pleased to help if required. During that time, I made contact with lots of people at Brasseler. Getting to know my future colleagues during my studies proved very advantageous later on because it made my job entry very easy and pleasant.
My colleagues are a main reason why I like working for Brasseler so much. Another factor that makes me happy is the nature of my job. My work is not just office-based, I also spend a lot of time on the production shop floor, I cooperate with the production departments and I am in constant exchange with my coworkers on site. As you can see, my tasks are very interesting and varied.
If you had to describe Brasseler in just three words, what would they be?
Solidarity, friendship, flexibility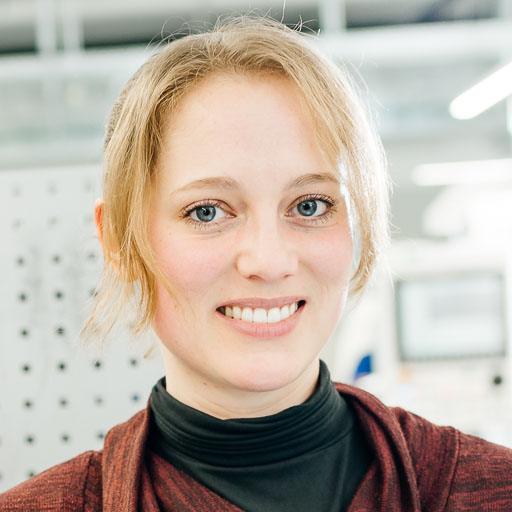 Brasseler offers a perspective.
When I was looking for a company where I could do my professional training, I chose Brasseler. I could have gone to any other company, but I decided in favor of GBL because Brasseler had left the best impression and I simply had a good feeling. What's more, a neutral adviser had recommended Brasseler to me – and my decision turned out to be absolutely right!
After my qualification and the first few steps in a professional environment, I started studying Business Administration. My qualification as a Bachelor of Business Administration opened new doors for me. After a few years of working as a customer service officer in the newly founded Business Unit Medical, I moved on to Strategic Purchases specializing on raw materials and trade goods. A new task with new challenges, meetings and useful experiences. Over the last few years, I got to know numerous companies and enterprises throughout Europe, I chaired negotiations and gathered experience during purchase audits. After almost 9 years in this position, I was appointed Head of Purchasing in July 2019. This task has its own challenges which I am gladly prepared to face and conquer.
At Brasseler, you can still tell that we are a family-run enterprise. We don't (only) think from one month to the next or from one quarter to the next, but beyond that on all levels. With this approach, Brasseler offers a reliable perspective and an environment where work makes sense.
If you had to describe Brasseler in just three words, what would they be?
family-orientated, future-oriented, sophisticated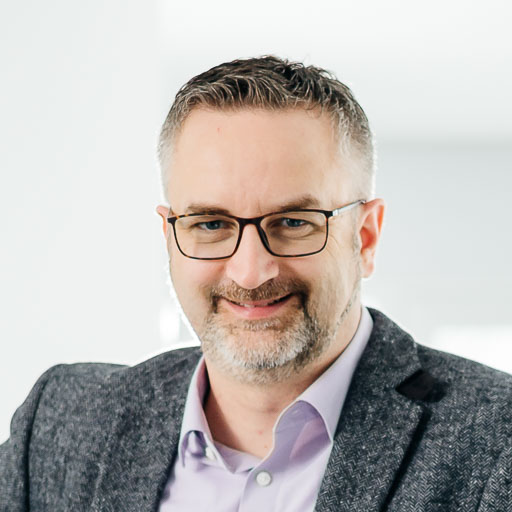 At Brasseler, understanding and accommodation are matters of course.
I came to know Brasseler as a reliable employer during my student days. Brasseler has always been very open and positive with its staff and takes its responsibilities very seriously.
As a mother of 3 children, I find it very helpful that my employer gives me the option of working part-time, even during periods of maternity leave. Thanks to the flexible working hours – many of which I spend working from home – I am able to combine work with family life without neglecting one of these two important areas of my life. There have been occasions when the situation required flexibility at short notice, but this has always been met by my colleagues and superiors with great understanding and helpfulness.
This is a tremendous improvement of both my private and professional environment, as is the friendly, considerate and respectful way people treat each other here at Brasseler.
If you had to describe Brasseler in just three words, what would they be?
Reliability, teamwork, family-run/family-friendly company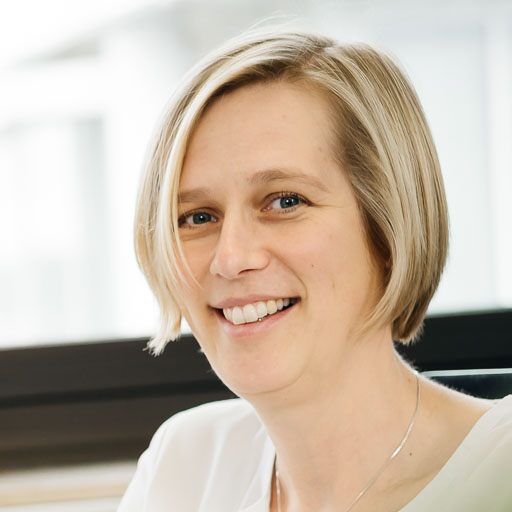 Everyone contributes to this: The family of corporate partners, the company management and each one of us.
When I was looking for a company to offer me an apprenticeship after graduation, my first choice was Brasseler. Brasseler was and still is considered one of the exemplary companies in the local region. So I applied for one of the much sought-after vacancies for an apprenticeship in the hope that they would pick me, and when they did, I was overjoyed.
After concluding my training as an industrial mechanic, I worked in production for a few years and then started studying to become a certified Master of Industrial Work on metal.
Shortly after qualifying, I accepted a position as a Group Leader. At the same time, the company offered me a place in a development program for executive staff at an external university, and I accepted straight away, of course.
The development program mainly focuses on the participants' conception of themselves as leaders and their personal development. Each participant also took part in personal coaching to individually promote their own skills. The program has definitely promoted by growth, both in my private life and in the professional sector and it has helped me to find my own style of leadership.
In Brasseler, I have found a strong employer that offers a safe and pleasant work environment to me and my colleagues. Brasseler strives to find personally adapted solutions for each one of its employees on how to combine work and family life. Even external visitors confirm time after time that our working atmosphere is excellent. Everyone contributes to this, the family of corporate partners, the company management and each single member of staff!
If you had to describe Brasseler in just three words, what would they be?
Down-to-earth, fair and dedicated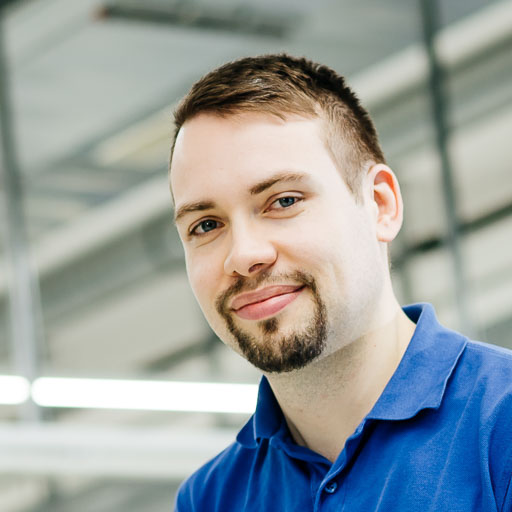 Gebr. Brasseler represented outstanding vocational training when I started my job training and it still does now. The company has an excellent reputation as an employer here in the local region. Back then, I cancelled job interviews with other companies in favor of Brasseler. My decision to work for Brasseler was, among other reasons, due to the fact that the company offers further education opportunities to their staff and promotes their professional development.
After I had successfully completed my professional training, I was employed as a machine setter of CNC lathes and milling machines. I was also trained up to use other machines and control units, which enabled me to work as a stand-by and be employed anywhere in the machine park. The versatile skills gained during my time as a stand-by enabled me to successfully participate in an in-house training seminar as a CAM programmer. Apart from that, I also took part in a part-time distance learning course as a mechanical engineer parallel to my job. After I successfully concluded my studies, I was given a job in production technology where I now specialize in CAD/CAM processes during production and the digitalization of the production areas. Apart from office work, this job also involves close cooperation with the production department which means a lot to me. I still pursue further education parallel to my job studying for a bachelor's degree in "Digital Engineering – Digital Production and Applied Information Technology" at an Open University.
I enjoy working for Brasseler because there is something new every day, and because the company is future orientated. Both in the production and administrative sectors, many projects and topics I am involved in are implemented with a view to constantly improve production. In addition, I have a very good relationship with all my immediate colleagues and all other members of staff I work with every day.
If you had to describe Brasseler in just three words, what would they be?
Future-orientated, staff-friendly, safety-conscious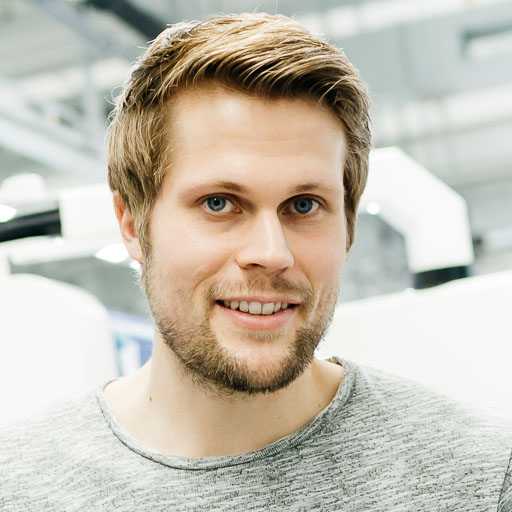 A strong bond that has remained the same over all these years.
Back then, Brasseler was looking for a new employee in the Electronic Data Processing department. To me, a qualified retail saleswoman born and bred in Lemgo, getting a job at such a renowned local family-run industrial enterprise felt like winning the pools.
It is now approx. 40 years ago that I started working at Brasseler's Electronic Data Processing department. I was in charge of entering all the orders transmitted by our sales representatives, some of which were placed by telephone and others by fax or letter. Another of my tasks was the issue of credit notes. After attending several product training sessions and further education courses, I am now in charge of the membership administration of the purchasing groups and their monthly settlements and bonus settlements. I also look after the pharmacies of the Bundeswehr, i.e. the German army, and the associated dentist groups. In addition, I come along to the IDS every other year to support the Komet team at their booth.
One thing has not changed over the years: I still enjoy the contact with customers and working together with such a friendly and helpful team. Brasseler offers me a safe place of work in a family-orientated environment, in other words, the basis for a life free of worries.
If you had to describe Brasseler in just three words, what would they be?
Modern, down-to-earth, family-orientated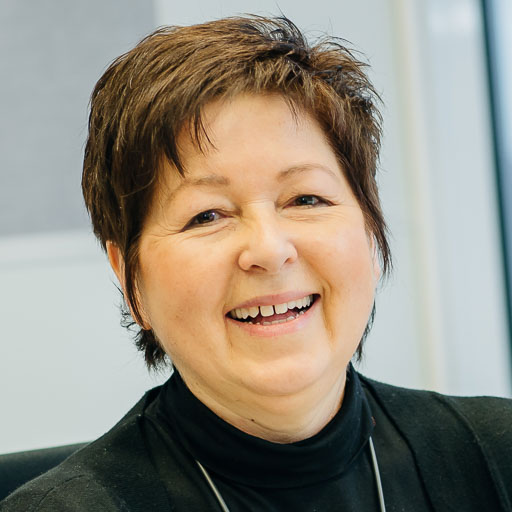 Everyone is giving you a warm reception, and you are made to feel welcome straight away.
I decided to work for Brasseler because my job is both exciting and challenging, and because I wanted to work for a family-run enterprise. I was given the option to work part-time, so that I can now perfectly balance work and family life.
I was trained up very professionally according to a clearly structured initial training plan that was perfectly adapted to my needs. My colleagues gave me a very warm reception and I felt accepted and welcome in no time at all.
At Brasseler, I have great colleagues and a very approachable management. I appreciate the short decision paths and the intensive exchange during special projects. All this can easily be combined with working part time. What's more, the flexible working hours make the working conditions even more favorable. The option of mobile work completes a very attractive package.
If you had to describe Brasseler in just three words, what would they be?
Innovative, market-leading, convincing